Post by adospencer on Feb 23, 2023 8:00:59 GMT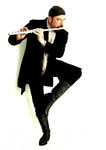 I agree with this 100 per cent. I've loved Tull since 1972 , a big part of my life and always so very special , each album and tour a real event.
The last album that seemed like proper Tull was "Dot Com". Ian's lyrics were always wonderful, inviting us in to come to our own conclusions , the interplay between the instrumentals rewarded repeated playing.
Now it is unfortunate that his voice has faded, but this has led to a series of albums of near spoken word ,always lagging slightly behind the beat .Ian was always the perfectionist and must know that he just cant sing anymore, is it his ego that prevents him from letting someone else do the singing? The shared vocals in concert just make his voice seem worse. The lyrics are no longer open to interpretation ,instead being a series of statements ,often little more than a list. I blame his changed style of working , as he says he now sits down on a certain date and forces himself to write ,rather than waiting for the muse to visit as previously.
Its quite telling that his interviews that were always interesting now are very much of the "old guy who knows best giving us a lecture" type and I don't listen to them very often anymore.
The band now could be anyone, anonymously playing by numbers, the instrumentation flat and predictable (though to be fair, Joe is much more suited to the Tull style than ever Florian with his string bending ruining of "Budapest" et al was).
Its a difficult one. Tull have been too big a part of my life to just lose interest, but I hardly play the last few albums. Id still like to be pleasantly surprised and will of course buy the new release, but I don't expect to get much out of it.
I'm pleased we still have him of course, and he cant help getting older, with all its limitations, but we see our own mortality mirrored too and its a bittersweet pill.
To those who still have enthusiasm and love anything IA does, I'm pleased for you, back in the day I felt the same, but that ship sailed some time ago.
All I have is a Shadow.