Post by Deleted on Jun 15, 2020 16:39:53 GMT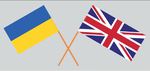 www.express.co.uk/
Chris Wright, who founded Chrysalis Records in 1968 and discovered and recorded artists and groups like Jethro Tull, Debbie Harrie, Blondie, Ultravox and Spandau Ballet, warned that the industry now needs to consider a future where there is not a cure or vaccine for the disease. Speaking to former cabinet minister and ex-GMTV presenter Esther McVey on her latest Blue Collar Conversation podcast, the veteran music entrepreneur said that live music could be hit in the long term.
He said: "Coronavirus is going to change everything and the longer it is around without a viable cure or vaccine the more the changes will get impregnated into all strands of business and society.
"You have no live concerts right now, all the summer festivals are off, no big music events in the same way there are no big sporting events.
"People are assuming that soon we will be back to normal. Well we might not be back to normal and that is something people have not faced into."
He claimed that "the whole world is in denial" over the seriousness of the situation.
"To some extent we are going to have to adjust to the fact that this is something we should at least have an idea about how we might handle if it does take longer to get back to where we think we should be.
"The losers are working musicians and people involved with the live music events, not just the musicians, the sound men, tour management team, sound and light, the backing singers and musicians They are clearly having a hard time right now."
link
Could HOLOGRAMS be the future of LIVE ENTERTAINMENT?
With the rise of streaming and the decline in music sales, artists and record labels have become more dependent on revenue from live concerts. But with the passing of some legendary artists like Prince, Aretha Franklin and David Bowie, some startups are betting that hologram performances will satisfy fans, as well as artists' estates.
A hologram tour of Whitney Houston is slated to begin next month, and hologram shows of Frank Zappa, Roy Orbison and Buddy Holly recently wrapped up. Mark Binelli wrote about these tours for the New York Times Magazine. He spoke to "Marketplace" host Kai Ryssdal about the hologram business and what it's like to attend a performance.
"It looks like a ghost that's sort of trying to materialize and isn't quite there. It's a little bit brighter than the live musicians on stage, it's a little strange," Binelli said. "That said, I went to the Zappa show the opening night at a theater, and I was probably about eight rows from the front, and yeah, it looks like Zappa up there."
--------------------------------------------------------------------------------------------------------------------------------------------------------------------------------------------------------------
It would be cool to see a holograms of TULL's classic live shows from their peak in the 1970's!
One could even have 'dueling flutes', with young IA playing side-by-side with old IA. Or, all of TULL's drummers, throughout the years, playing together on stage.

The only limit would be the imagination of the scientists and artists and, of course, budgetary restraints.