Post by Tull50 on Nov 12, 2012 19:03:10 GMT

July 15, 2012 Sant Feliu, Catalonia Festival Portaferrada
Porta Ferrada Festival, the oldest of Catalonia, was founded in 1958 around the Monastery of Sant Feliu
on the Mediterranean coast, is a fishing village, over the years become tourist town of incomparable beauty
We met a group of 50 Tullianos thanks to Ian made ​​us a great discount on the tickets of one row, also sent us backstage passes, and press photographer for the entire tour in Spain, thanks IA!
I'll try to summarize with pictures, videos and press links it went a great summer night
I must say that my location was privileged 1st line, which rather than benefit me to take good pictures I have injured because Ian does not allow the use of cameras during his performance, it is very hard on that, just 10 minutes to the photographers and press I got 3 warnings to photograph but I ignored all I could filming without problems and take some pictures
I will not discover anything new, Great show with 2 encores My God and Locomotive Breath
As you have found my English is very far from being good
I will divide this post into 3 or 4 parts...due to the many pictures
A picture is worth a thousand words, let's go!
Sant Feliu de Guixols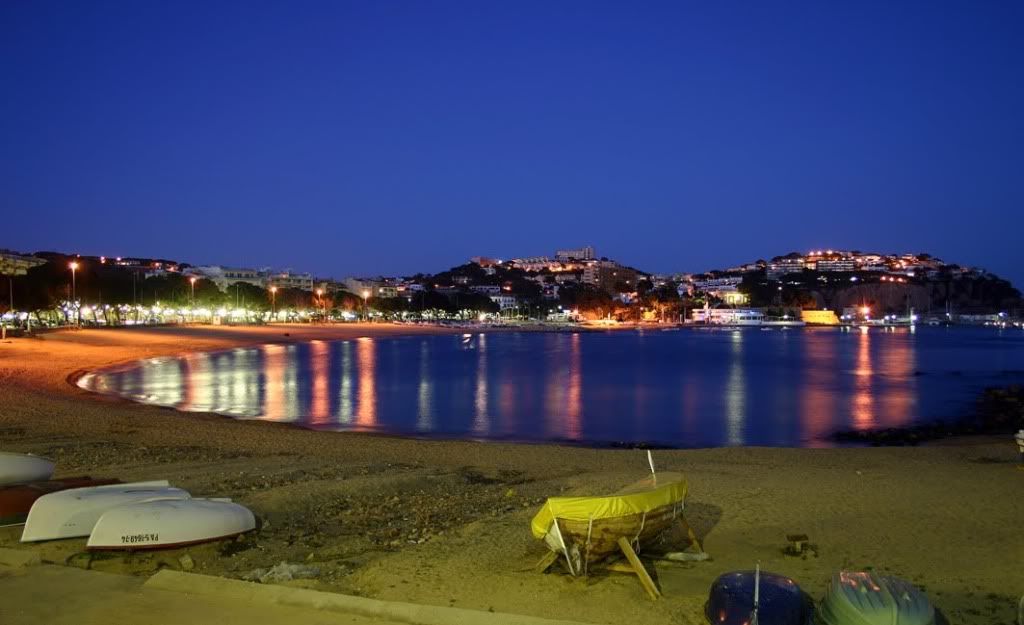 Tullianos group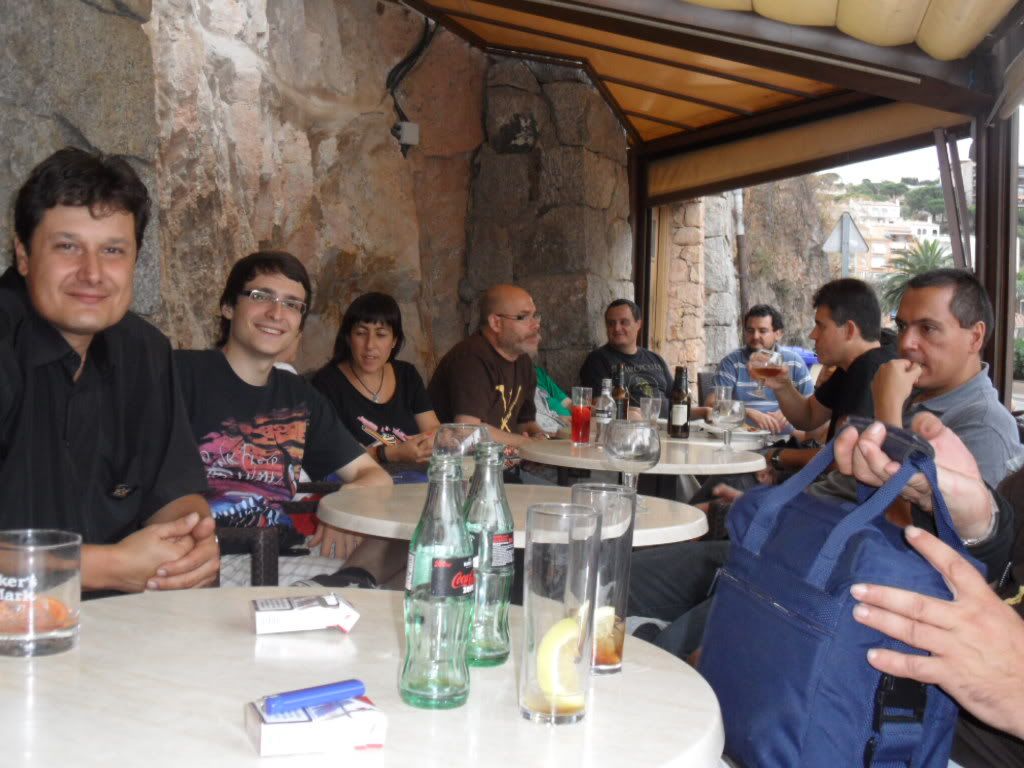 My backstage
Outskirts of stage
Stage before the concert outdoors looks a little place for people who want to dance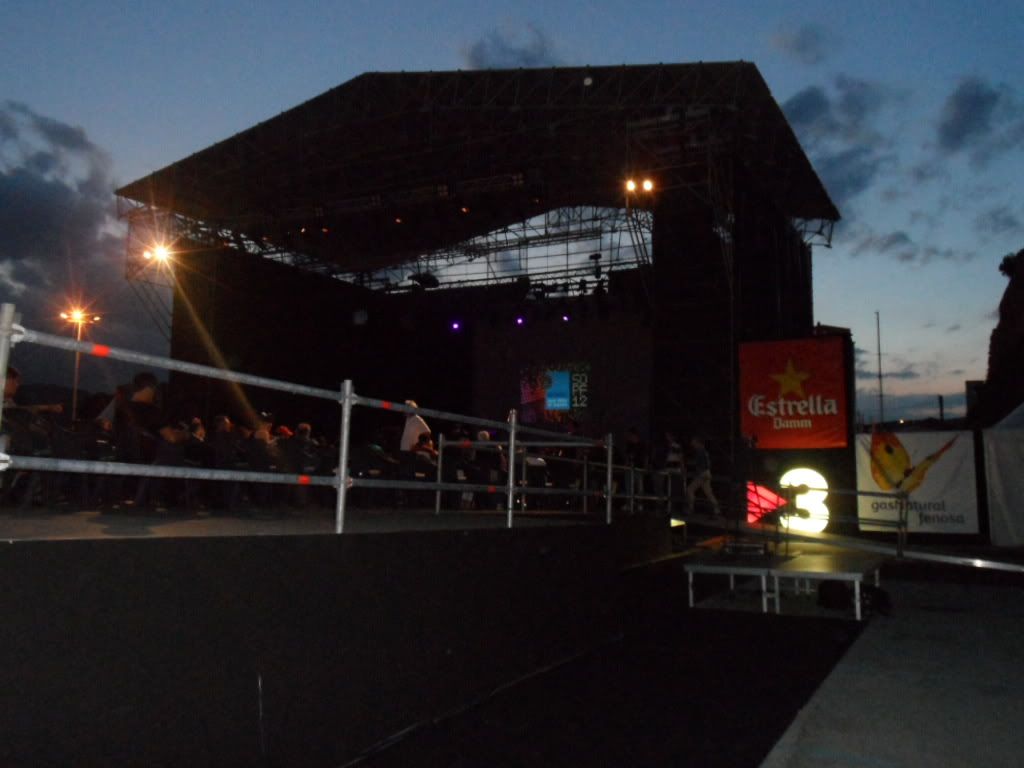 In front of the stage waiting for the start the show, opposite the bar where they sold beer and soda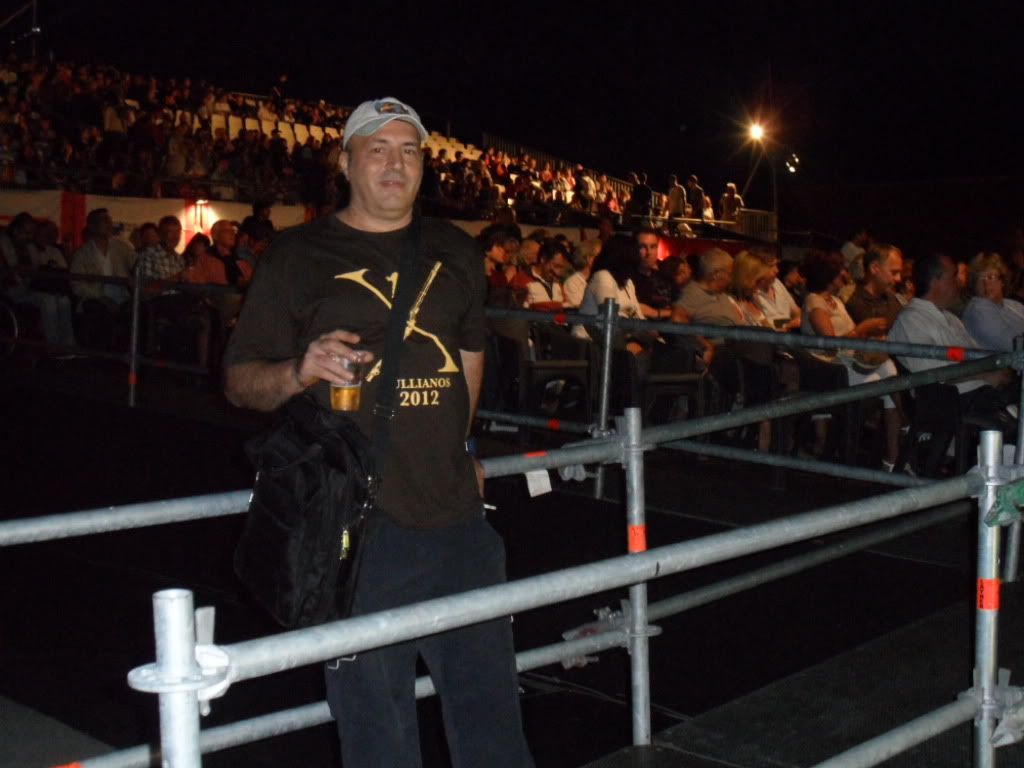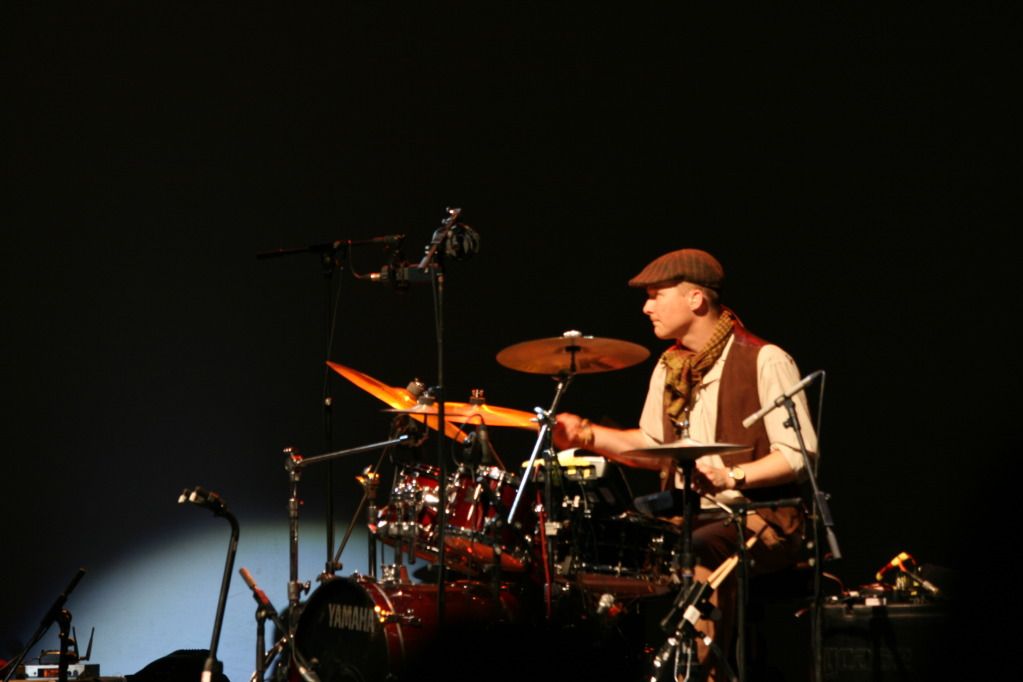 The concert begins
Start the show Ian appearance on stage.
Observe Spanish subtitles
The national television of Catalonia makes a report about the event:"The Jethro Tull legendary rock fills the Porta Ferrada Festival of Sant Feliu de Guixols"
www.324.cat/noticia/1810333/ociicultura/El-rock-llegendari-de-Jethro-Tull-omple-el-festival-de-la-Porta-Ferrada-de-Sant-Feliu-de-Guixols
Google Translate catalán-english:
Sant Feliu
The legendary Jethro Tull rock festival fills the Porta Ferrada of Sant Feliu
Editorial Updated at 16/07/2012 09:25 pm
The festival takes Ferrada of Sant Feliu yesterday gave one of the legendary progressive rock band, Jethro Tull British, who performed one of his iconic "Thick as a Brick" and its sequel, which just published 40 years after the original.
Jethro Tull, who have sold 80 million albums over 45 years of career, they presented a renewed formation, but its historical leader at the helm, Ian Anderson.
The band made a full revive a nearly total disc that marked an entire era. With an elaborate staging, sound and compact Ian Anderson fit his 64 years, Jethro Tull intertwined parts of the two albums. So dense electric crescendos and drops of humor that delighted the fans group.
"Thick as a Brick", with its famous cover and one song split into two parts, was the first number 1 for Jethro Tull. A milestone of progressive rock that sold millions of copies and strengthen banda as one of the most popular of the time.
The particular band's sound, blending blues, hard rock, English folk and medieval touches, this work came to one of his high points. The distinguishing feature, however, was the flute from Ian Anderson, around which always turned the banda.
"Thick as a Brick" was organized on the character of the poem, the boy Gerald Bostock, now as an adult has already recovered in the second part of the album which presents the various paths that may have taken his life.
"I did not want 'Thick as a brick 2' to have a reason, a good way to do it, because they wanted to make that album would have been a failure, a disaster. So we needed a strong concept, something that would allow me to make music the way I want now, "said Ian Anderson TV3.