Post by futureshock on Dec 26, 2018 0:03:28 GMT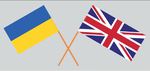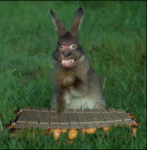 Well I think anyone who is not a Tull fan would find the album dark and depressing not realising the quality of the song writing. Certainly the people I worked with at the time of the album's release were, in the main part, anti the album. Being the only Tullie in a drawing office full of Simple Minds and Ultravox fans was not my idea of heaven.
There is also the view held by some Tull fans that as this was the album before the big split, and as John's death had happened at the same time, that this was all IA's fault and that he should be the scapegoat for what occurred. It's a view that, with reservations, I don't hold. OK so he messed up with the photocopied letters to the band announcing the "sackings", but the idea that somehow he didn't fully deal with the aspects of John's death is fanciful. IA would have been dumb struck at his passing in the same way as everyone else connected with the band - it was IA who attended the funeral and stood quietly at the back of the cemetery while the committal was taking place. No "Hello" style press release or photo shoot which lesser "celebrities" would have signed up for.
IA's been criticised for his "up front" bass playing on the tracks of the album where he deputised for the ailing John G. Doesn't wash with me. Had John played on all the tracks of the album I don't think that there would have been much difference in the final mix.
It's certainly not an album to listen to on a hot sunny day, sunbathing in your back garden with plenty of alcoholic beverages around, for that you'd want Songs From The Wood or Crest Of A Knave. But for cold wintry evenings, sitting in front of a log fire with the wind howling outside, it would be ideal.
I don't want to anger anyone, so
I hope I can say this correctly
>>>>>
I find there is a basic and HUGE difference between "dark" topics and feel, vs what is "depressing".
Some people, and I think it means they're possibly shallow, or perhaps really NOT wanting to deal with dark issues (perhaps they already are and don't need any more problems, I totally understand and appreciate that common situation, lots of people have more than enough problems going on already!!!). In life's endless list of experiences and all the shades of perception we have about what degree of pleasure or pain they involve, I find that facing and getting right into the heart of "dark" things, prevents them from becoming misinterpreted and often, by avoiding such topics, they get worse, affect us worse, and leave us shallower and more confused and suffering people for not having faced them. "Depressing" is almost a completely different topic. Example: think of things you've experienced that caused a lot of effort but there was a long delay before they were completed and any pleasure involved was long delayed. Perhaps there was significant number of pains to be had along the way, but the vision of what you're aiming for elevated you, it didn't depress you. The light at the end of the tunnel comes from what you learn while immersed in the "dark" side of things, dealing with them, being right in the thick of things and fully aware of them, in control of yourself too, enlightened perhaps, as well as from elsewhere, and you and everything else involved gains a great deal by your immersion in the situation. You know what you get if you avoid the dark side and live mostly in denial, in a cocoon, never grapple with reality in all it's rich range of aspects and only expect the most superficial and transient of pleasures, to be had as easy as popping a coin in a music machine on a restaurant wall in 1975? You get DISCO music. Stormwatch, according to the National Weather Service Of Musical Afficiandos, is the exact opposite of disco, and can be played at high volume through speakers previously used for disco, to recondition them back for normal service to project quality experience once again. A musical purgative, rejuvinant.