Post by Tull50 on Aug 21, 2013 19:06:16 GMT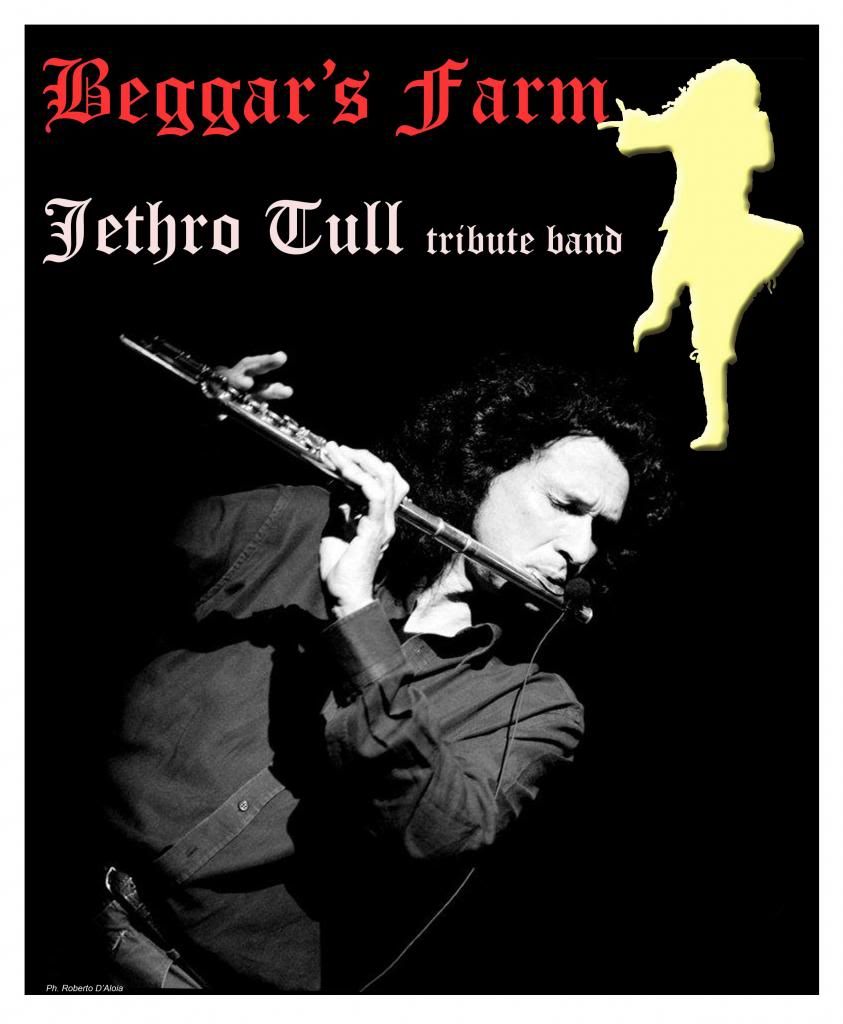 www.beggarsfarm.net/
Beggar's Farm is in my opinion one of the best tribute bands I've seen so far
Translated from Italian into English with google translator:
The Beggar's Farm were founded in 1996 by Franco Taulino in order to participate in the National Convention Itullians. The response of the audience was thrilled then pushed the group to continue on its path to become today a point of reference for real fans of Jethro Tull themselves.
The relationship between the Beggar's Farm and iTullians is very close and collaborative, so that it was commemorated the band's last CD released in 2006 and named after its ITULLIANS, which also contains an original composed by Franco Taulino with the same Ian Anderson, entitled A Fairy Tale.
Since 1996, Beggar's Farm were the head-liner of all conventions, distinguished by the obsessive attention to detail during the execution of the music of Jethro Tull. Precisely for this reason, in 2000 David Palmer, historical arranger of JT, choose the Beggar's Farm for its touring Italian.
The most significant of these performances were, the revival live album A Passion Play (first and second part) in 2003 and Minstrel in the Gallery, complete with a string quartet, in 2005. In 2006, instead of the Beggar's Farm is performed with the same Ian Andersonriproponendo the classics from his repertoire and a few grains that had not been done for some time.
The Beggar's Farm have been working together for several years continuously with Clive Bunker (historical drummer JT), Mick Abrahams and Bernardo Lanzetti (ex PFM), extending its repertoire to all the progressive Italian and international (PFM, Genesis, Emerson Lake & Palmer, etc.)
In addition to the musicians mentioned above, the Beggar's Farm had the honor to share the stage with Dave Pegg (ex JT, Fairport Convention), Glenn Cornick (ex JT, Wild Turkey), David Palmer (ex-JT), Jonathan Noyce (JT), Andrea Griminelli (Pavarotti, Sting), Marco Minnamann (Paul Gilbert, Kelly Family), Tinkara, etc.
Martin Barre & Beggar'a Farm - Aqualung Live At 2012 Tullianos Convention
Beggar's Farm - Pussy Willow Live At 2012 Tullianos Convention
Beggar's Farm Jethtro Tull Tribute Band Live Fillmore 2011
Franco Taulino & Martin Barre
Some albums released by the band