Post by JTull 007 on May 24, 2016 1:38:20 GMT
Amazing to be in such a beautiful setting for the Hall of Fame on May 28th, 2015
Jethro Tull concert under the Castle Loket,
what preceded it and how it all turned out - Part II

TULL LINK

Seeing Jethro Tull and die - absurd, but mostly absolute drama - act first.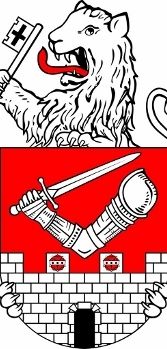 We passed a few months and came a day "D". Or at least more coveted eve of that day.
Right after work, I ran to the test with the band, you know, to practice and try to be, it makes sense.
Especially when a concert is coming - is this Sunday in Balbínce!

Since I failed miserably at the last minute to pick Loket, shouting all afternoon known who might
have a vacancy, eventually calms me Peter, "It's okay, you go with us, the place is said to be found."
David, who was with us as a guest on Balbinka, trying Locomotive Breath, a well-known song
by Jethro Tull, explain to me where we meet. I write SMS Cuba, whom I sought the afternoon
because of the place in the car that I do not need it, I have secured transportation.
And after the test had just - hey, let's go to sleep in order to be fresh for the morning!

Yeah, but Friday 21:00 - so soon? And it gnaws at me obligatory question.
What to spend your evenings? "So I'll give one to sleep better," I think, and I throw myself
into the inside of the pub underneath our hostel.
Well, as luck would have it! When I'm about to pay a rush to the canvas, he stops at my buddy and
partner in chess, and said that we will give one a game. On the one hand were several and when I
look at my watch, I realize with horror that thirty in the morning!
"Ow, I Dyk morning at nine čmikat on Bránickým station! I pay!" povykuju felling,
pay his nine BRANÍK and zdrhám to bed.

The morning was not wiser, but more painful night, fortunately, a quick shower and strong coffee
puts me on the leg and I was at a quarter to nine I look around successfully after the rendezvous,
as I first saw Cuba, which I refused evening. It appears Karel president, David just anywhere.
He later learn that while he was here, but tickets left at home. Never mind, pokouříme, pokecáme.
Getting acquainted with Paul Jihlava, enthusiastic tullistou, English teachers and especially expert JT.
Sure, you all guessed correctly - yes, I'm delayed (only at the time of arrival!)
And David just newly poznaným Paul. And Cuba is carrying us!

I could not ask for a better bunch on the road, the radio sounds Jethro Tull, I will discuss various aspects
of Ian's (Ian Anderson - leader, author, singer, guitarist, and especially phenomenal flautist) texts,
Paul spewing from head across the passage to the right It translates, nothing poučnějšího and more
interesting than before the concert to revitalize and rejuvenate the whole essence of Jethro Tullovské era!
There was also gradually to the essence of life, once we solve crime and punishment,
which is not far from Dostoyevsky's "Crime and Punishment". Neither belief misses us.

Look how nicely our journey goes by, I sup two warm beer purchased at a stop at a gas station,
I refuse Kubova warm plum brandy (until now regret it - better warm than none; our convoy
of three cars has grown to five, just peace and Vegeta as it should be!

And then there is the Loket. Place on this day all tullisty longed and prayed.
Just so it was not raining, we say, but for now the clouds sometimes scares. We lever out of the car,
vypíjíme Kubový extra in the way of the trunk brewed beer and go look for the others.
Call us navigate from Peter: "Go to the square where the hotel is seen a white horse go through the yard,
it's gorgeous, really good!" Well, let's go after the others. Gradually, the whole group of us grows
by another and another, all of a sudden our entire court almost everywhere unending discussion
on Jethro Tull, from one side of the other ... I do not know who to it but I got ecology.
Suddenly I hear impassioned and with a raised eyebrow allergic send all the ecology to ... you know where.
We give you food, I succumb neighbors and give spaghetti for a hundred and twenty, but not much,
as the notes of other affected flavor to this Italian specialty: "For forty dear!" Unroll consultation which
has to be hand fork and spoon that which will culminate David that I lefties we should ask
the operator spaghetti left-handed, make us better filmed on a fork. Invoke the waitress and
her male counterpart is almost impossible, beer wears one, so three hours I make three pieces.
Thus the low average I ever had in my life! But maybe it's good for thirty-five beer certainly
does not indicate my wallet, at least stay even later.

Someone brings in the information center attachment MF Dnes Rock summer and everyone is
talking about the fact that one of the stars, closing Loket Rock summer will be Helena Vondráčková!
Jokes on this subject, perhaps not even reproduce!

Petya nostalgically recalls the solstice will debate the sun actually refunded or whatever,
congratulations to champagne! Then another one that orders the singer Jull Dajen Monika, however,
that a single Jethro Tullovskou debate tempted astray discussions about a group of Nazareth.
Then he remembers the previous events,
just quietly listen and I regret that I see all those cool folks never met before.

Around 3pm the president disappears to negotiate a visit and test groups.
He returns to us the message that inside the premises may elect fifteen, the rest having bad luck.
Trying desperately to pay, what if even one of us, after many attempts, we all thrive and courtyard
seen a white horse orphaned. When you experience the local operator I know nobody here I get back!