2008
May 13, 2008 18:15:55 GMT
Post by TM on May 13, 2008 18:15:55 GMT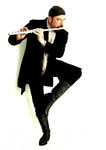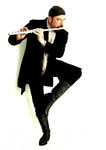 Great clip??? Sorry, but that sucked. Now I'm sorry I spent $80.00 for a ticket this summer. Two beautiful songs, both with great lyrics, just absolutely butchered. How is it that he sings exactly 0 lines from Sossity and 1 line from Reasons for Waiting, substituting his flute for 98 % of the vocals, and expects anyone to want to listen to that? I am not interested in hearing the flute replace the vocal line. I want to hear the words and the way Ian used to sing them. If he can't sing anymore he should not be touring with Tull. Also, this medley is not even new. It was played during the ALLM tour. Right now I would much rather see a great Tull tribute band, like War Child or Dayglo Pirates, than Tull themselves. At least those guys can sing. And they play Tull the way Tull was meant to be played. Loud and angry. Not the muzak that a Tull live performance has become.
Jeff

I remain grateful there is a Tull to speak of in 2008 at all though I am not surprised. That he can no longer recreate a song of 38 YEARS AGO and must reinvent past glories, albeit not to a sizable amount of the audiences liking is in some ways regrettable. If this is as big a problem as you intimate I would recommend pursuing whatever other musical avenues that are to your liking, Ian Anderson has always been answerable only to himself. Likewise I am familiar with the conditions Glenn Cornick left the band, and to my understanding, it does sound a cowardly dismissal. Nevertheless I stand by Ian Anderson, surely were it not for him, no one would know Glenn Cornicks name, sorry, its the hard truth. As I understand it Glenn's contributions to the original Tull were more than considerable but he was given to behaviors such as I, and these were not permissable at the time to the one person who can rightfully have been called a genius in their ranks. Clearly in more recent years this has been eased by witness of everybody's pal, Dave Pegg. I for one will not be damning Ian Anderson, and in no wise will be opting for Tull imitators, impressive as that Paul guy indeed was, for instance, I will not be hunting down their website late into the evening to offer my opinion of their latest imitation. 2008, Jethro Tull still exists, if you don't like it, it is more than easy to stay at home, for me, I call it a miracle extending beyond reason, and remain grateful and humbled. And the recreation of the original This Was Dharma, is more than a happy moment for this old Tullie, as was Beggars Farm back in 92. And One For John Gee? These are indeed happy moments.
Nothing wrong with hanging on there for a while is there? There are probably as many of us as there are of you. But were all Tull fans here, and therefore no need for recommendations of that nature. We'll all know when it's the right time.