Post by maddogfagin on Feb 21, 2020 7:47:30 GMT
exclaim.ca/music/
Here's the List of Record Store Day 2020 Releases Revealed So Far
There are apparently exclusives from Neil Young, David Bowie, Gorillaz, Black Sabbath and more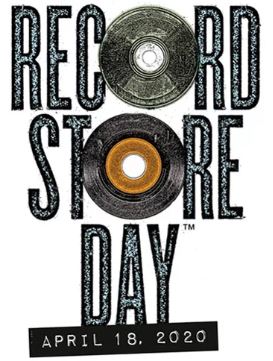 By Brock Thiessen
Published Feb 20, 2020
Record Store Day is gearing up for its main 2020 event, and we are already getting an idea what exclusives to expect this year. While the official 2020 RSD list has yet to be revealed, several artists and labels have started announcing titles, while other rumoured releases have begun popping up online.
To start making sense of it all, we've assembled a list of both the official and rumoured Record Store Day 2020 releases revealed so far. In large part, the list comes thanks to the dedicated vinyl fanatics over on Reddit, who have been slowly but surely putting this year's RSD list together.
As you'll see below, the 2020 RSD list is still very much in its early stages, but there are already plenty of notable releases incoming.
So far, we can apparently expect exclusives from the likes of Neil Young, David Bowie, Gorillaz, Black Sabbath, New Order, My Chemical Romance, John Lennon, Grateful Dead, Prince and Pink Floyd, among others.
As stated, several of these releases — such as the Bowie and Lennon exclusives — have been officially confirmed, while others should be firmly placed in the "rumoured" category.
That said, you can start getting an idea what to expect this Record Store Day below.
Of course, we'll be updating the list as more releases are confirmed in the lead-up to the big day on April 18.
Unofficial and Ongoing List of 2020 Record Store Day Exclusives:
Alpha & Omega Meets the Disciples - The Sacred Art of Dub, Vol. 1 and Vol. 2
Black Sabbath - Evil Woman, Don't Play Your Games with Me / Wicked World / Paranoid / The Wizard 2LP
David Bowie - ChangesNowBowie
David Bowie - I'm Only Dancing (The Soul Tour '74) 2LP
Boys Next Door - Door, Door (red vinyl)
Emerson, Lake, and Palmer - Live At Waterloo Field, Stanhope, New Jersey, US, 31st July 1992
Erasure - Blue Savannah
Fatboy Slim - Sunset (Bird Of Prey) 12"
The Feeders - Feeling a Moment / Pushing the Senses 12"
Freddie King - Wash Out (alt. take) / Butterscotch (alt. take ) 7-inch
Gary Clark, Jr - Pearl Cadillac
Gorillaz - G-Sides (2LP)
Gorillaz - D-Sides (3LP)
Grouplove - Broken Angel
Grateful Dead - Buffalo 5/9/77 5LP
Hawkwind - At the BBC 1972 2LP
Hootie and the Blowfish - Live at Nick's Fat City 1995 2LP
****Jethro Tull - Stormwatch 2****
John Lennon - 2020 Ultimate Remix (INSTANT KARMA! / WHO HAS SEEN THE WIND?, 1970 LENNON/ONO with The Plastic Ono Band)
kd lang - Angel with a Lariat (red vinyl)
kd lang - Drag 2LP
The Kinks - The Kink Kronikles (2LP)
Madness - Work, Rest, and Play 2LP
Mooneye - Mooneye 12-inch EP
Morrissey - Honey, You Know Where To Find Me 12-inch
Motorhead - Ace of Spades / Dirty Love 7-inch
My Chemical Romance - Life on the Murder Scene
Nazareth - Love Hurts/This Flight Tonight 12"
Neil Young - Homegrown (black vinyl)
New Order - Peel Sessions
Notorious BIG - It Was All A Dream 9LP
OST - Austin Powers: The Spy Who Shagged Me
OST - Austin Powers In Goldmember
OST - Phenomenon 2LP
Paul Hardcastle - 19 (35th Anniversary Edition)
Pink Floyd - Arnold Layne (Live at Syd Barrett Tribute, 2007)
Prince - Sign O' The Times 2LP
The Ska - The Ska
Status Quo - Ma Kelly's Greasy Spoon
Steven Wilson - Two TBD Ressiues
Steve Morano - Brick Lane/You Belong With Me 12-inch
UFO - Live in Youngstown '78 2LP
Various Artists - Ready, Steady, Go! The Weekend Starts Here (10 x 7-inch)
link