Post by maddogfagin on Apr 11, 2019 6:09:37 GMT
poststar.com/news/local/former-members-of-jethro-tull-ready-to-rock-the-strand/article_19dd4f58-7989-5df9-88c5-85c4d57fd6a8.html
Former members of Jethro Tull ready to rock the Strand on Friday, Saturday
DAVID BLOW Special to The Post-Star 8 hrs ago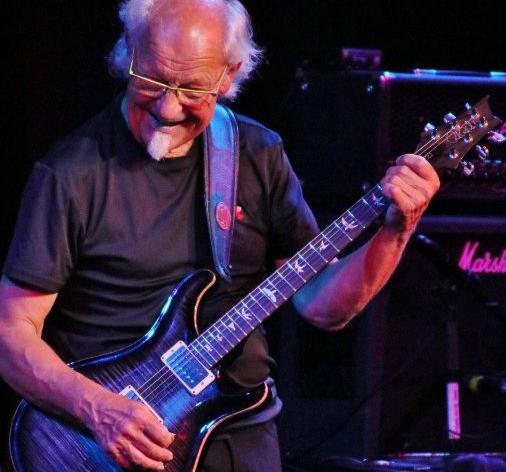 HUDSON FALLS — The legendary rock band Jethro Tull formed 50 years ago, and to commemorate the five decades, three members of the band are kicking off a world tour at The Strand Theatre this weekend.
Yes, you heard right.
Martin Barre's Jethro Tull Show, featuring three former members of Jethro Tull, will start its 50th anniversary tour at 8 p.m. Friday in tiny Hudson Falls, and Strand Theatre General Manager Jonathan Newell is giddy.
"It's the biggest show yet and I don't know if it'll get this big again," he said of landing the Tull tour. "It's a big act that requires a lot of sound, a lot of setup, staging, different lighting — and we're pulling it off!"
Newell said Tull guitarist Martin Barre will be performing with original drummer Clive Bunker and longtime keyboardist Dee Palmer in an eight-piece band that, he said, will rock The Strand on Friday and Saturday nights before moving across the country.
Barre appeared in a Facebook message with two female backup singers, who he said will be putting neat twists on Tull acoustic classics.
"They do them absolutely beautifully," he said in his thick English accent. "You need to listen, because it's really special."
Barre wowed the audience last fall at The Strand Theatre with his own band promoting a new album.
Loren "Sully" Sullivan was at the fall show and said Barre was amazing.
"Martin Barre always sounds great," said Sullivan, who owns the Vintage Village Craftsman kitchen cabinet store in South Glens Falls and has been advertising the Tull event out of his own pocket to help The Strand. "He's one of the world's 10 best guitar players, wrote some great licks, Grammy nominated and he's coming to The Strand Theatre in little Hudson Falls. Amazing."
Newell, earlier this week, said there were still 75 tickets left for Friday night and 50 tickets for Saturday.
He said volunteers have been working overtime to get The Strand painted and mechanically ready for the big show. And thanks to a $5,000 donation from Stewart's Shops, there is also a bathroom backstage now. That may not sound like a big deal, but Newell said it was vital, and the theater didn't have the money to do it.
"Stewart's Shops is happy to support the arts and The Strand Theatre. The Strand Theatre is a huge asset to the Hudson Falls community, and we are proud to support their restoration project," said Stewart's Shops spokeswoman Erica Komoroske.
The concert will have a full bar for the event, which is new and theatergoers will enjoy, Newell said.
"There's a lot of collective energy around this," he said.
Mark Carpenter, an avid live music fan and collector of guitar picks and set lists, saw Barre in the fall and has tickets to see the Saturday night show this time around.
"I loved it. And this time there doing a straight-up Tull. It was a really tight show and the singer sounded a lot like the original singer. And Martin Barre was such a nice guy. He came out and signed everything and I heard he stayed out at Maxwell's next door till 2 in the morning."
He got a signed pick from Barre and is coming back hoping for a signed poster on Saturday.
Sullivan said he can't wait for the show, and said he also plans to loan his collection of rock art from world-renowned Boston artist Brian Fox to adorn the theater walls for the show.
"There are so many of my friends that are going to be there," he said. "The community is coming together big time for this show. I actually have the set list, but I cannot let anybody see it. … This is as close to a full Jethro Tull concert you're ever going to see."
If you go
What: Martin Barre's Jethro Tull Show at The Strand Theatre in Hudson Falls
When: Two-night run on Friday, Saturday
Time: 8 p.m.
Tickets: $50 each and can be purchased at
www.brownpapertickets.com/event/4031838
or at the Strand Theatre box office.