Post by markridley on Feb 19, 2013 21:14:02 GMT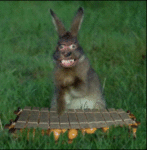 If Ian had been American we would have missed out on his British quirky magical, mystical, earthiness.
Not saying that Americans don't have all the above but it would have been interpreteted in a different way.
I agree, although it is in America where Tull has the most number of fans, I can not imagine Tull music emerging from a country without Celtic influences or celtic roots.
In northern Spain there are many groups with Tull influences, especially in Galicia (the name of this region says it all) northern Spain was invaded by the Celts is why Celtic culture is deeply rooted in the northern of the peninsula, many of these musicians began in tribute bands and today have their own style, but is recognizable the Tull music influence, in groups like Mago de Oz, Ñu, Jose Carlos Molina, Fernando Ponce de León, Celtas Cortos, Judith Mateo and many others...the majority tullianos members and Ian's fans
But of course Ian makes his Celtic influences into his own countries music because he thought tha Englishman shouldn't be making music like poor American black men.
So many great bands from England and Europe made music based on their roots, Celtic and classical also based in their folk roots.
In America, we had ....The Eagles, Frank Zappa, Stealy Dan, Allman Bros, many many others that were based on whatever limited heritage we had here. I think we like the grass is greener kind of thing and loved many things English, like The Who, and Ten Years After so when the Monty Python of rock came along we were totally ready for fun mixed with some bad assed rock and roll!
I liked PFM from Itally and Focus from Holland and Kraftwork from Germany but I don't think I knew any Spanish bands.Maybe you could name some so I could check them out and rock with the Spaniards!! Rock on Robin Hood!
Mark