Post by Equus on May 29, 2017 18:33:35 GMT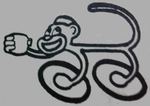 What a stupid thing to say, by the way...
"We love death, more than life."
What a STUPID way to think... What have you gained when your head catapults ten meters in the air, and you are gone, gone, gone? Absolutely nothing... but believe this... You are not going to heaven!
Just in case that anyone don't like the picture... or just in case that someone don't like the word Muslims... Well... I have to agree with that... It could give the impression that I generally don't like Muslims, but that's not the case... that's a kind of racism... but if I don't like someone, I don't like them... not because of their skin, or because they are Muslims... and it's very seldom that I really don't like anyone anyway... but once in a while such a person just happens to be a Muslim... No, it's not a
"black"
thing, I just don't like you, that's all... but I was looking for something more like this:


"Much to their surprise, the virgins awaiting the abominable members of the so called Islamic State, in heaven, was not quite what they expected."

That's more like it...
The idea about the 72 virgins awaiting anyone, is in my opinion an idea that deserves a joke or two... Yes religious people have feelings, but so do virgins... (...that was a joke...

) No... it's really not a laughing matter... women according to this kind of belief, is the property of men... A woman who have had sex, is per definition unclean... No, she isn't!
The white wedding dress is in my opinion also a symbol of this kind of medieval oppression... So let me try to make it clear... I have nothing against Muslims in general, but I don't like any kind of oppression against children, men, or women... I don't like when anyone forces their sick rules and regulations on anyone, and I believe that it should be fought vigorously... Some of these oppressors, just so happens to use religion as a tool of oppression... Shame on those who do... and who said God isn't a woman?