Post by tullist on Feb 8, 2014 14:46:16 GMT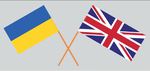 Jethro Tull's
Ian Anderson" or "
Jethro Tull's
Martin Barre" is fine by me and I dare say, many others.
Both deserve to use the name for what they've contributed to the band over all these years.
I wonder what would have happened if someone else used the name?
Jethro Tull's Glenn Cornick,

Jethro Tull's Clive Bunker,

Jethro Tull's Mick Abrahams

All is well in my opinion which is what Chat Groups are all about. Until you cross an imaginary line.
If you create your own name like
Fresh Tull
or Tull 2014
you somehow run the risk of offending someone.
The insults towards the current members are acceptable to some who wish to turn the clock back.
Then the idea that you are dishonoring Martin Barre gets thrown in for emotional effect.

So being happy about this band creates anxiety amongst some fans who are still grieving over what happened in 2011.
I cannot grieve for what Martin and Ian are doing now.

I hope both are successful.

My respect continues for both. This ain't the Greatful Dead, Led Zeppelin, Yes, Pink Floyd, or the Beatles.
This band, dare I say
"Tull"
, was a constantly changing and evolving group designed by Ian Anderson.
Let's Evolve

Ian Anderson's Erraticus Band ? The Ian, Flo, David, John, Ryan, Scott Band?
So incorrect. And this thread is starting to get me pissed off there Jim. Its done for one reason only, and you, Jim, keep trying to spin that $h1t back to where you had it last year. Listen pal, in a nutshell, do not get me angry. I should not have to return to adjust your recent colorization. Of course if people don't like it I will leave. But be VERY careful. These guys don't use it for one reason, and one damn reason ONLY. None of the mf's are famous enough to move product without it. In that respect very unlike th Who, Pink Floyd, Grateful Dead. The are closeer to something like Fairport or Steeleye. Yes they were famous for a minute 40 years ago. I mean honestly, are mf's thick. The question is not using it along with one's name, the question is calling themselves this AS THEIR NAME. You should be familiar with that notion Jim, as it appears to be a perversion of yours. Its not like these mf's are saying I'm Jethro Tull, no I'm Jethro Tull. I will have a sharp eye out for all responses. I do hope there are none. Cause I need to spit this taste out of my mouth. Real bad.