Post by Aqualung1989 on Oct 21, 2014 22:22:58 GMT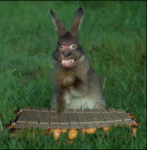 Nonrabbit, Irish and Scottish work too
In that case how about some of the younger acts

Lau - voted nearly every year as the best folk act in UK
www.lau-music.co.uk/home/
Love Lau
Slide - A band of incredibly talented musicians each one with a great pedigree of generations of the finest musicians in Ireland. One of the best live acts I've seen since I moved over here.
They used to have the singer Andrew Murray with them and what a voice! Former Dé Danann singer from the island of Inishbofin and also from a traditional Folk music family.
www.slide-ireland.com/
I love Folk fusion and what some of the younger generation are experimenting with.
Peatbog Faeries from Skye.
My latest discovery and I've been late in finding him is Martyn Bennett (17 February 1971 – 30 January 2005)
Son of the Skye folklorist Margaret Bennett and probably the most influential musician in the genre of modern celtic music. Multi talented musician, played the Highland pipes at 10 years old. Headlined at the Cambridge Folk Festival and shortly afterwards was diagnosed with cancer. When he was unable to play he concentrated on mixing and remastering music. He sought out some old traditional singers like Lizzie, a traveller and ballad singer and in his words;
"This is my story about triumph in the face of struggle. It is a story of the people and songs I grew up with, and most importantly, it is their voices, traditions and the inspiration they have given to be passed on to the next generation.
Split between the songs of travelling people (Roma) and the Gaelteachd traditions of the Hebrides it brings together by far the strongest links to the 'real' folk culture in Scotland. Virtually all the songs and narrative were sampled from vinyl records or from original quarter-inch tape recordings, the sources of which were mostly recorded from 1950 onwards"
His last album Grit will open the Celtic Connections Festival.
and this
I don't know if Ian was serious when he said he was going to do a version of Wee Deoch an Doras - it starts at 2.20

Incredible video!!
www.martynbennett.com/
Wow thanks a lot! I'll listen to all this material tomorrow morning, I'm too dead today... goodnight everyone!