Post by earsoftin on May 13, 2014 19:07:18 GMT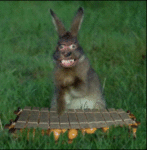 As an exiled Scot myself I was peeved that I wouldn't have a postal vote especially since I'm only MIA and will be returning home in the future - for good. I remember reading that Salmond said that the cost would have been phenomenal and I suppose it's only really relevant if you are actually living in the country that may be affected. Exiled Scots can have an opinion rather than a vote.
Not getting too personal but don't you think Ian already has a home in Scotland? I don't believe the Wiltshire gaff is his only home.
As another with a Scottish father and English mother I thought his comments were well judged. I can see why some in Scotland might favour independence, but there's lots of us down here who do not favour this. I love Scotland and write about its history a lot, but I have to say that I'm British - not sure what else I could say. I don't get a vote (rightly) but my mother, brother and sister will. I think that what is ironic is that Scotland is far more connected in many ways to the rest of the country than it was when I lived there from 1969 to 1976. Then the newspapers, the shops, even the music (Andy Stewart and Moira Anderson) were distinctively Scottish. What started to break this down, I'm convinced, was popular music, and then all the retail chains followed in behind. So when I moved from Dundee to Manchester in 1976 I could (obviously) get the Guardian newspaper anywhere, which had been an exotic item in Dundee. Now I can get the Guardian on Arran and the high streets look just the same as in English cities. There's lots that's still distinctive (and great) about Scotland, but I'm not sure that independence (as opposed to more devolution) is the way forward. Like to hear his new verse, though! (Just like I want to hear the new verse in APP!)