Post by chea on Mar 6, 2014 12:43:31 GMT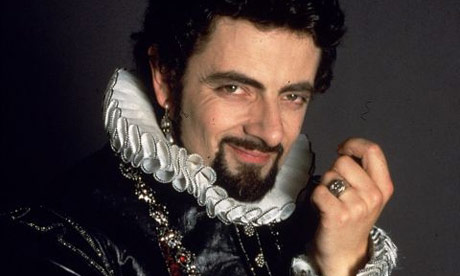 I could become quite unpopular for this, but since we're here, I'll say it plainly:
"Minstrel in the Gallery"
is one of my least favorite albums by Jethro Tull, and certainly my least favorite from the classic era. Why do I say this? Well, first of all, it doesn't seem to me a much inspired album. Some material which could be good would have needed to be have a different arrangment. I also have problems with Ian's voice. Yes, you did read right: Ian's voice. Now, objectively, his voice on this and on
"Too Old To Rock'n'Roll; Too Young To Die"
sounds different than on
"Warchild"
and on
"Songs from the Wood"
, and to me, it sounds weak, without power, and this makes parts of the album (middle section of
"Black Satin Dancer"
) difficult for me to listen to. Last but not least at the end of the album I feel exausted and uncomfortable. Have the songs been on different albums with other kind of material I could have stomached them well, but as they are they make the album very difficult to go through. Here, I'll try to explain better with a track by track.
1)
Minstrel In The Gallery
opens the album on a very high note. The first part is lovely, and the second is a stomping monster. Martin's middle section mixes well with the rest of the song. Indeed, this is classic Tull and it's also the only song in which Ian's voice sounds strong to me.
2)
Cold Wind to Valhalla
: well... uhm... it's not very Tull-esque, is it? A friend of mine, who likes the album even less than me, and expecially despises this song, told me it sounds a bit "American" to him. Well, maybe. To me it's not particoularely memorable, save for the acoustic intro which is cool. The rock part of it is OK, but not a masterpiece, and Ian for the first time, manages to annoy me vocally ("Valhaaaa-laaa"). However, sometimes I come back to this track because of Barrie's playing. He's excellent all the way-through.
3)
Black Satin Dancer
: this is a song that, imho, would need a bit of a re-arrangment. Individually, the parts are not bad, even though none of them are among the best stuff on Tull's discography, to me, and Martin's solo is indeed quite moving. However, not everything gels well. For example, I find the transition between the waltz-section and the rock section quite awkward, expecially the waltz tempo speeding up. The rock section also should have been instrumental. As a whole, the song is quite nice, but not one of the biggest successes of the discography. It sounds to me that they wanted to update
"Backdoor Angels"
, but that other one is a much better song, in my opinion.
4)
Requiem
: OK, it's quite painful for me to talk about this song for the simple reason that I keep forgetting its melody, no matter how many times I listen to it. Also, usually I don't get through the whole song, as I find it quite boring. I'd say it's a, uh, pretty atmospheric track, sort of background music, for a lack of better description but I'm not sure they wanted it to be like that.
5)
One White Duck / 010 = Nothing at All
: I would have no problems with this track in another context.
"One White Duck"
is lovely, with its nice vocal melody and
"010 = Nothing at All"
is... yet, another acoustic piece, but a weird one, different than the ones Ian got us used to, so I'd say it's interesting. The fact is I quite like the track if I listen to it outside the album, but if I just let the album go, once it kicks in, I'm still under the comatose influence of the pervious three tracks and it doesn't change my mood. I see it quite 'wasted' here, if you know what I mean.
6)
Baker St. Muse
: OK, a 16-minute piece, but really, five different pieces of music (well, six, if you count the reprise at the end). Well, the first 8 minutes give me hope: the main theme is very melanchonic and sad, but it doesn't bore me at all. In fact, I find it pretty engaging, with the agressive chorus fitting well with the sad (musically) verse. Then, suddenly, it explodes, everything becomes very rock and Ian and Martin are trading licks on flute and on guitar, and the other guys (John, Jeffrey and Barrie) do a very solid job on keeping a good basic track. After a short vocal by Ian, Martin bursts in with a very agressive and overdubbed guitar solo. I'm very excited. This is the classic Tull I wanted to hear. Then, flawlessly comes
"Pig-me and the Whore"
, another Tull classic. Acoustic guitars fitting well with the rest of the electric instrumentation and... humour! Yes, humour, here's another thing I had been missing since the begging of the album. Very good. Very, very good. And then, once again flawlessly, the
"Nice Little Tune"
. Not that there's anything else I can say that the title doesn't already do. It's a very nice little tune performed by guitars and glockenspiel. But at this point
"Crash Barrier Waltzer"
kicks in and the suite seems to stop dead. There's virtually nothing I find interesting on this section. Musically of course, the lyrics of the album are great but then, I listen to albums for music. After some strumming which sounds interminable to me, Ian starts singing the immortal lines of
"Mother England Reverie"
and the music once again becomes very fascinating. Also, more importantly, it builds itself quite well, putting one piece after another. Then suddendly... it ends. And we're back at the begging of the piece. Hey, what? I was totally paying attention the music, in a sort of trance state of mind and you don't even bother to finish the song? Not cool, man! Anyway, we're back at the beginning of the suite but this time it feels weird, sort of... rushed? I can't find another good descrption. Also, I'm a bit annoyed by the double ending. Well, I know, it may seem trivial to you, but endings to me are very important. I'm not talking about the "I can't get out!!!" which I find quite funny, I'm talking about the electric ending followed by the same ending, done with the acoustic guitar. I would have picked only the acoustic one, it fits the song better. So we're at the end of our
16:40"
marathone, and how do I feel? Mixed, I guess. The good parts are great, but the not so good parts are... well, I can't call them horrible (for what you care: to me there is only ONE piece by Ian Anderson which I would call horrible and it's called
"General Crossing"
, the rest goes from "truly excellent" to "not good"), but boring. Yes, very boring. In short, is it a masterpiece? Not to me, but as a whole while not completely succesful it's very good, so I like to call it a flawed masterpiece. This and the title-track are the best tracks on the record.
7)
Grace
: I'm not quite sure about what I should say about this. I don't get it, musically or lyrically. I sometimes wonder how would it have been considered had it been another movement of
"Baker Street Muse"
. I mean, the album musically would have been exactly the way it is, but with
"Grace"
being the real ending of the suite. I wonder how the lyrics would have been perceived.
So here it is. As you can see, I don't consider the album a bad one. No. I would say I generally like it, but there are some serious flaws which I can't overlook. As a whole, again, I find it pretty hard to get through and very melanchonic... too much melanchonic and not ironic for my taste, which is a strange thing to say for me as my two favorite albums are
"A Passion Play"
and
"Benefit"
, both of which do not sound to me as pessimistic or as hard as this one, though (and, more importantly, they sound more inspired musically, to me

). I'll end my review by saying that, anyway, I don't agree with those who sort of consider this album a sort of Ian's solo album. In fact, I think Martin is very present: other than the middle section of the title track, parts of
"Black Satin Dancer"
and
"Baker Street Muse"
wouldn't have been the same without him! Oh, and before I go: the artwork is excellent, but once again, I buy records for the music

Ps. As for the non-LP tracks.
"Summerday Sands"
is quite pretty, and I love the part at the end in which Martin comes with the slide and
"March the Mad Scientist"
(is this really from the
Minstrel
sessions? Ian's voice sounds like it could be from
"Warchild"
) doesn't do much for me, but I like it more than
"Requiem"
.
Ps2. I bought the remaster of the album, but I only listen to it from a vinyl rip for a simple reason: there is a very high frequence noise which I hear, possibly a fault on the master tape. And no, it's not my copy of the CD: I do have
"The best of Acoustic Jethro Tull"
as well and I do hear the whistle-like frequence on the tracks taken from this album there as well. It drives me nuts! Anyone else noticed this?
Me I was lost this masterpiece. I take my more 'large distances from the ideas and attitude, too, written by my so' distant compatriot ..