Post by nonrabbit on Nov 13, 2019 18:58:37 GMT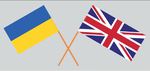 Many songs are written from both sides of everything which Ian did many during the early years of TULL.
I'm sure he felt guilt about many topics including what his reaction to homeless people was during Christmas.

Part fear and part sympathy to those who are wandering the streets looking for a place to live with no money.
Aqualung may have been a somewhat easy example of how those without money would be just as bad as those who did.
While stalking schoolyards or even city streets their are some who are quite desperate for many things including SEX.

We should not blame Ian for his observation which has some pity over those with no means to correct themselves.
Non-Rabbit has valid concerns that a song can be popular for things we normally would condemn.
In every level of society there are many who ignore the truth that women are abused by both rich and poor.
Within the bounds of British history, an equivalent observer of human morals (if that is what it is) may well be William Hogarth (10 November 1697 – 26 October 1764) who was an English painter, printmaker, pictorial satirist, social critic, and editorial cartoonist. His work ranges from realistic portraiture to comic strip-like series of pictures called "modern moral subjects".
en.wikipedia.org/wiki/William_Hogarth
I would argue that, in the case of Cross Eyed Mary, it is an instance of social criticism along the lines that William Hogarth excelled in.
www.nationalgallery.org.uk/artists/william-hogarth
Hogarth is best known for his series paintings of 'modern moral subjects', of which he sold engravings on subscription. The Collection contains the set called 'Marriage A-la-Mode'. Although pugnaciously hostile to Continental art, he succumbed to French influence. In 1753 he published his 'Analysis of Beauty', in which he stresses the importance of the serpentine line.
Hogarth was born in London, the son of an unsuccessful schoolmaster and writer from Westmoreland. After apprenticeship to a goldsmith, he began to produce his own engraved designs in about 1710. He later took up oil painting, starting with small portrait groups called conversation pieces. He went on to create a series of paintings satirising contemporary customs, but based on earlier Italian prints, of which the first was 'The Harlot's Progress' (1731), and perhaps the most famous 'The Rake's Progress'. His engravings were so plagiarised that he lobbied for the Copyright Act of 1735 as protection for writers and artists.
During the 1730s Hogarth also developed into an original painter of life-sized portraits, and created the first of several history paintings in the grand manner.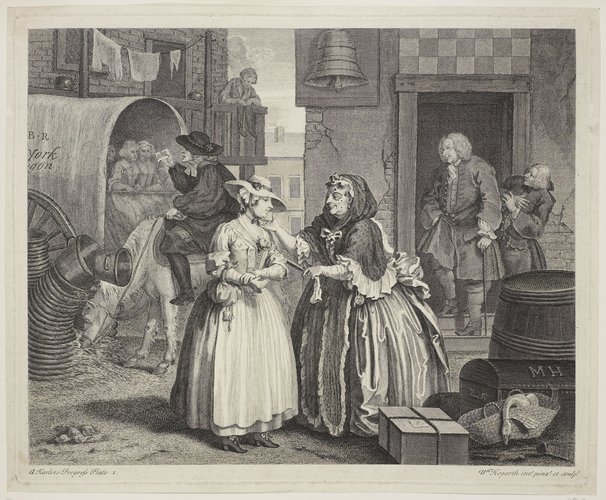 Six prints, forming the set 'A Harlot's Progress. The six prints telling the cautionary story of Moll Hackabout, a harlot, were published in April 1732, the first of Hogarth's 'Modern Moral Subjects'. Hogarth intended the pictures to stand without accompanying text. The series had 1,240 subscribers and was so popular that pirated versions were quickly issued.
www.rct.uk/collection/811512/a-harlots-progress
Love William Hogarth's works. I watched this documentary a few years ago which brings his paintings to life in the form of a story.